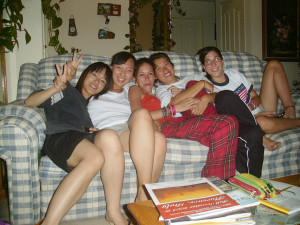 If you are interested in hosting a college age student during the school year, and you are located near Mira Costa college, Palomar College or Cal State San Marcos, please fill out the online host family application.
Please indicate your interest in hosting longer term, college age student(s). Each student must have a private room with a desk and adequate lighting for studying.
Host family travel points or extras do not apply to long term, or total immersion programs.